Thu, 03 June 2021 at 7:21 pm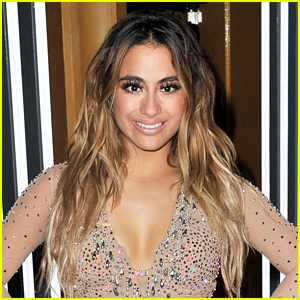 Ally Brooke is opening up about her time on Dancing With The Stars, and how she wanted to quit right before the finals!
The 27-year-old singer reminisced on her podcast, The Ally Brooke Show, with her dance partner Sasha Farber.
Ally shared that when the judges saved her, but James Van Der Beek was sent home the same day his wife suffered a miscarriage, it was "one of the worst moments for me… I felt that I had excelled so much and it was a personal journey. It was horrible."
"Him having the strength to still go on the show and perform and dance. To me it just did not make sense," she continued. "I'm like, 'This does not make sense. There's no way. I know America is rooting for him and voted for him.' It was just a bunch of mixed emotions. I thought, 'Oh, I'm definitely not going to the finals because they're going to choose him.'"
"I just remember after the show I wanted to quit. I was done," Ally said. "It was such an emotional punching bag for me. You don't understand how much that can destroy someone. That destroyed me."
Before the final episode, Ally dished that she "wasn't enjoying anything" and "was in a negative space" because of the hate she received online due to her being saved.
"I felt so bad for being there and obviously getting that hate does something to your mind. It poisons it and it just brings you so much pain and sadness and this heaviness," she said.
Ally did share one of her favorite dances though, which was week eight, the Paso Doble to her own song, "Higher."
"There's so many amazing moments. Man, I loved, of course 'Higher,' I mean that was such a pivotal moment for me. I was able to sing," Ally shared. "And then we had just such a power together, and that was a moment where I felt, you know, I really grew in the competition, went through a lot, had been in the bottom two, and just took a lot of hits."
"But that was such a powerful moment for me. It sucked 'cause we ended up in the bottom two that night, but still," she added.
Like Just Jared Jr. on FB